Rotoscoping for Stop-Motion Film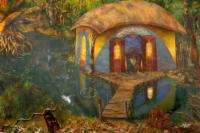 Over 1200 frames contained strings, wires, and wooden supports that needed to be painted out. Basic compositing was also provided for an exterior establishing shot to enhance the water effect.
Supporting the Suspension of Disbelief
University of Southern California filmmaker, Alyssa Barber, was looking for some extra help in finishing her final graduation project. Over 1200 frames in 32 shots contained supports such as string, wire, wood, wax, or any combination thereof. While supports are necessary in achieving certain effects, it was not desirable to leave them in the final picture — they had to be removed.
A husband and wife with fond memories of their past, argue about what to do with all their mementos in the present, before coming to a compromise that lets them reminisce with everyone.
This film is in post-production. All frames copyright 2008 by University of Southern California, used with permission.
Make It Look Wet
For two shots a water effect was added to supplied plates and holdout matte.
Before: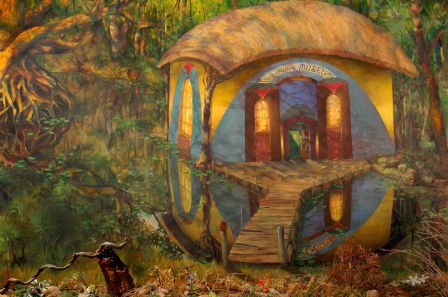 After: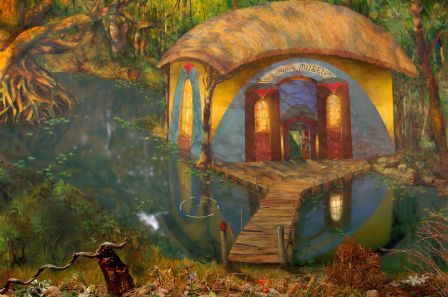 Filed under: Rotoscoping, Compositing